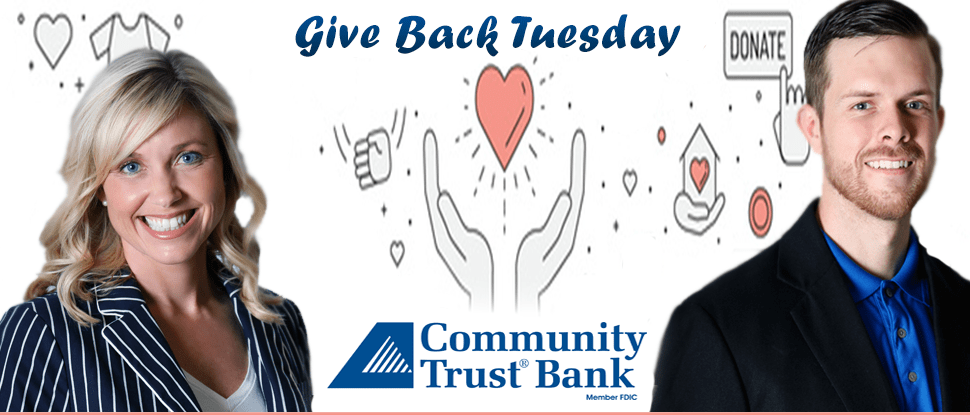 On Tuesdays, Mandy hosts a local nonprofit and shines the spotlight on the people in our community doing amazing things to help others. We'll make them a guest DJ and let them create their own 6 song playlist. To learn more click on the blogs below. Brought to you by Community Trust Bank, Building Communities, Built On Trust. Member FDIC. Equal Housing Lender.
If your organization would like to be featured on Give Back Tuesday, REGISTER HERE, and Mandy or Jimmy will be in touch soon!
---
Give Back Tuesday: Lexington Rescue Mission 12/11/18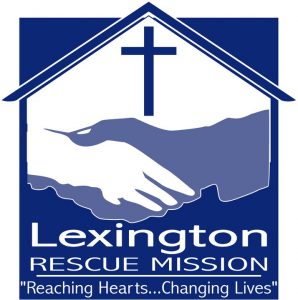 Lexington Rescue Mission History:
In the fall of 2000, Jim and Becky Connell felt led by the Lord to start a ministry to the poor and homeless. In April 2001, Jim left his job in Columbus, Indiana, and moved to Lexington to start the Lexington Rescue Mission.
Four months later, the mission purchased a building on North Limestone with the help of a generous gift from a Lexington couple. On November 21, 2001, services started with a Thanksgiving banquet at Broadway Christian Church. The mission then opened its doors to anyone in need of food, clothing, and financial assistance and began offering Bible studies and chapel services for guests.
Since that time, the mission has grown and changed to meet the needs of those we serve. However, one thing remains the same: God is at work here, rebuilding broken lives.
Serving & Loving Those in Need in Lexington
IN 2018, YOUR GIFTS HAVE PROVIDED:
FAMILIES HOUSED
For more information on how to volunteer for their events coming up INCLUDING their Community Christmas Dinner on December 22nd, check out their website!
---
Give Back Tuesday: Woodford Humane Society 12/4/18
Today we spoke to the Woodford Humane Society all about their mission and what they do. Their main objective is to promote the well being of animals. The Woodford Humane Society is a non-profit animal adoption center in Versailles. They care for homeless and unwanted animals in Woodford County, as well as animals from surrounding counties and even other states. They have welcomed thousands of animals since they first opened in 1975 and strive to find good, loving homes for all of them. A careful screening process helps The Woodford Humane Society match the right animals to the right adoptive homes. 

At any given time, The Woodford Humane Society is home to approximately 200 animals which are all available for adoption. Adoption Counselors are always on staff to assist with the selection of a new pet. They aim to help you make a match that will last a lifetime. Their open door policy means that they take in animals in need, regardless of their temperament, health, age, or breed as long as there is room to accommodate them. All animals are evaluated based on health, known history, and temperament before being placed for adoption. They get to know the animals well and provide them with the enrichment and playtime they need to stay happy and healthy.
With no government funding, The Woodford Humane Society is completely dependent on private contributions to provide care to 1,000 animals each year. To donate, volunteer, or learn more click here.

---
Give Back Tuesday: Allegro Dance Project 11/27/18
Today we spoke to Jeana, the director of the Allegro Dance Project. The Allegro Dance Project's mission is to educate, entertain, and inspire new audiences by sharing the art of dance through their contemporary dance company, and through their outreach program, serving children with special needs.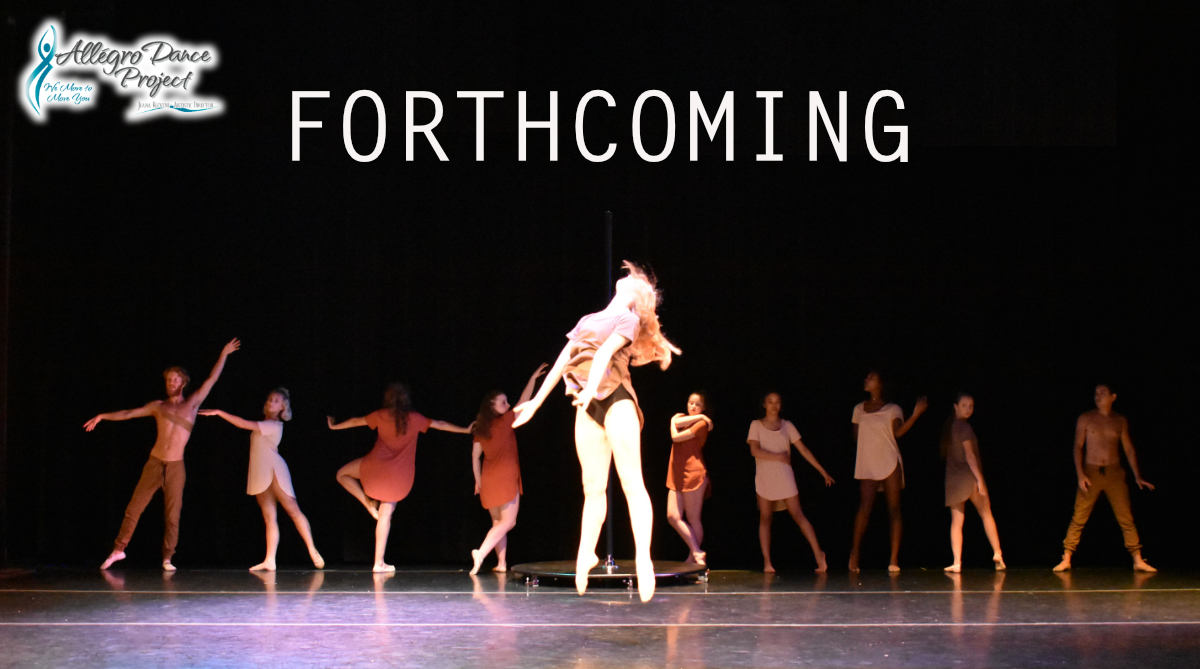 The Allegro Dance Project offers weekly adaptive dance classes for children and youth with down syndrome, autism spectrum disorder, and other specific needs. The class provides opportunities for continued study for participants in their inclusive dance outreach program as well as providing quality dance instruction for those new to the program or dance all together.
To donate or volunteer at The Allegro Dance Project, click here.
---
Give Back Tuesday: God's Pantry Food Bank 11/20/18
Today we spoke to Mike Halligan who is the CEO of God's Pantry Food Bank right here in Lexington.
1 in 6 people in Kentucky don't know where their next meal is coming to come from….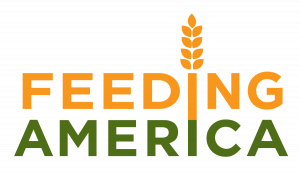 For more than 35 years, Feeding America has responded to the hunger crisis in America by providing food to people in need through a nationwide network of food banks.
The concept of food banking was developed by John van Hengel in Phoenix, AZ in the late 1960s. Van Hengel, a retired businessman, had been volunteering at a soup kitchen trying to find food to serve the hungry. One day, he met a desperate mother who regularly rummaged through grocery store garbage bins to find food for her children. She suggested that there should be a place where, instead of being thrown out, discarded food could be stored for people to pick up—similar to the way "banks" store money for future use. With that, an industry was born.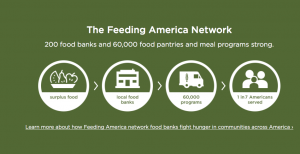 How we are leading the charge to solve hunger:
Supporting the nation's largest network of food banks

Reaching 46 million people in need

Serving virtually every community in the United States

Leading the way in hunger research
---
Give Back Tuesday: Catholic Action Center 11/13/18
Today we spoke to Ginny Ramsey who is the director and co-founder of the Catholic Action Center here in Lexington.
The Catholic Action Center is an amazing organization and here is a little history about them…
Founded in June, 2000, in Lexington, KY, the Catholic Action Center is based on the Catholic Worker Movement, began by Dorothy Day. The center is a house of hospitality that welcomes all who are in need. It is a faith based outreach of volunteers who strive to provide all guests a welcoming place to receive their basic needs with dignity.The mission of the center is to "fill in the gap" of services for our brothers and sisters in need with no government funding by providing an opportunity for people of faith to connect with and serve the marginalized of our community. Three meals a day, shower and restroom facilities, mail receipt, a telephone, clean clothing and a place to gather are all a part of the hospitality offered. Caring ears to listen and connections with social service agencies are also available. Daily prayer services are held for those who hunger spiritually.
For more information on how YOU can help check out their WEBSITE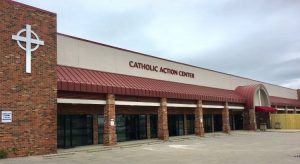 Over 5.5 million meals served.  
Over 890,000 nights of shelter provided.  
Over 2.5 million items of clothing given.  
Over 225,000 showers taken.  
Over 95,000 loads of laundry cleaned.  
Over 90 funerals for souls who had no one.  
Millions of prayers raised to the heavens.  
Unlimited offerings of dignity, compassion, forgiveness, mercy
by over 200,000 volunteers – no government funding no paid staff.
---
Give Back Tuesday: GleanKY 11/6/18
Today we talked to Bekah from GleanKY and learned what their mission is all about. GleanKY is a nonprofit that gathers and redistributes excess fresh fruits and vegetables to nourish Kentucky's hungry. GleanKY minimizes food waste and combats hunger by partnering with local grocery stores, farms, and orchards to collect their near perfect produce and distribute it immediately to over 100 feeding programs. GleanKY started in 2010 in Fayette County and has since expanded to 8 counties! In GleanKY's first year over 37,000 pounds of fresh produce was collected. As of July 2018, 35,000 pounds have been collected already!
If you want to get involved, go glean with GleanKY. GleanKY is always looking for volunteers of all ages and backgrounds to help pick up and deliver donated produce. They have lots of exciting events coming up, including the Good Giving Challenge and a New Year's Eve party at the Galerie in Versailles. To learn how to get involved, donate, and learn about all upcoming events click here.

---
Give Back Tuesday: The Well of Lexington 10/30
Today we spoke to Executive Director Eileen Levy from The Well of Lexington. The Well is dedicated to providing a program of safe housing, recovery support, education, and healing for women exploited by sex trafficking. Their mission is to empower women to reach economic independence and live their best most productive life.
The well provides safe, supporting housing and comprehensive services completely free of charge for adult women survivors of sexual exploitation, prostitution, and addiction. The Well supports women in Fayette County and surrounding areas. Several case management services are provided such as medical evaluation and care, dental care, mental and behavioral healthcare, addiction counseling, and more.
​At The Well, women live together, recover together, and support each other along the way. If you're interested in donating to The Well click here, or if you want to get involved you can get information about volunteering here.

---
Give Back Tuesday: Mental Health America of Kentucky 10/23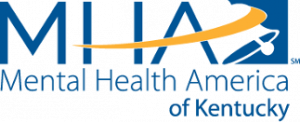 Today we talked to Marcie from Mental Health America of Kentucky to continue the discussion of mental health.
MHA Kentucky works to improve mental health and substance abuse systems at the local and state level. Their B4Stage4 philosophy emphasizes mental wellness and mental health screening for all, as well as early identification and treatment of mental health issues. MHA Kentucky offers free screenings that are always available online at www.mhaky.org/finding-help. MHA Kentucky is also more than happy to discuss issues that come with holiday stress and seasonal effective disorder all throughout November and December.
If you're interested in volunteering for Mental Health America of Kentucky you can click here.
---
Give Back Tuesday: Easterseals 10/16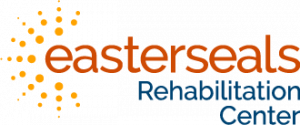 Today we spoke with Cindy from Easter Seals Kentucky Cardinal Hill. Easterseals provides opportunities for people of all ages with a range of disabilities to achieve their full potential. From therapy and early intervention services, to camps and employment placement, Easterseals helps children and adults with disabilities, caregivers, veterans and seniors be at their best as they live, learn, work and play.
Easter Seals Cardinal Hill is a 501c3 organization, which supports adaptive recreation and promoting healthy active lifestyles for people with physical disabilities through education, exposure, and fun experiences throughout the community.
Join Easter Seals at their annual Pumpkin Run 3k to benefit Easter Seals Cardinal Hill Adaptive Recreation. The race will be held October 27, 2018 at 9:30 am at Wellington Park. There will be several family fun activities, including pumpkin pie at the finish line, a costume contest for all ages, trick or treating, and more! Join in on the fun and help raise money and awareness for Easter Seals adaptive recreation programs by registering here

.
---
Give Back Tuesday: Susan G. Komen 10/9
Today we spoke with Ally from Susan G. Komen Kentucky.
Susan G. Komen's mission is to save lives by meeting the most critical needs in our communities and investing in breakthrough research to prevent and cure breast cancer.Komen Kentucky is a local non-profit organization dedicated to combating breast cancer. Up to 75% of the organization's net proceeds fund programs and grants to local hospitals and community organizations that provide screenings, diagnostics, treatment support, education and survivorship programs for undeserved women and men in Kentucky and southern Indiana. The remaining 25% raised in our community is contributed to Komen's global research program.The Lexington Race for the Cure is the signature fundraising event for Komen Kentucky. Thousands of people from across the region participate in the annual 5k run/walk , 1-mile family walk, and breast cancer survivor parade. The Race for the Cure will be on  Saturday October 27, at the Robert Stephens Courthouse Plaza.  New to the race this year, every registered participant will receive a commemorative medal! If you're interested in participating,
register here.

---
Give Back Tuesday: Saint Joseph Hospital Foundation 10/2
The Saint Joseph Hospital Foundation will be hosting their fourth annual
Yes, Mamm! 5K
on Saturday, October 13th. Your support will provide free mammography screening and diagnostics to under insured patients. Every dollar raised will support Yes, Mamm! programs statewide.
The Yes, Mamm! 5k is a great family event and time to honor loved ones. The Saint Joseph Hospital Foundation will be giving away cash prizes, medals, ice cream, a hot lunch, and more! Last year the 2017 Yes, Mamm! 5K had a crowd of over 450 people that helped raise nearly $30,000! If you're interested in participating, register and help give back to your community
here
.
Yes, Mamm! donors have saved lives by helping over 1,500 patients and are on pace to complete over 500 mammograms this year!
---
Give Back Tuesday – The YMCA of Central Kentucky 9/24
The YMCA is a dynamic association of men, women and children joined together by a shared commitment to nurturing the potential of kids, promoting healthy living and fostering a sense of social responsibility. They believe that lasting personal and social change can only come about when we all work together to invest in our kids, our health and our neighbors.
100% of all donations go directly toward providing life-changing experiences that will have a meaningful, enduring impact right in our Central Kentucky community.
Because their mission is to serve ALL people, financial assistance is made available to any individual or family who wants to participate in a YMCA program or activity but who cannot afford the fee.
For more information on programs offered click here.
---
Give Back Tuesday:Ampersand Sexual Violence Resource Center  9/17

We spoke with Taryn who told us that the focus of Ampersand is to support folks who have been impacted by violence, and to engage the community in changing rape culture. They hope that their mission is as meaningful to you as it is to them.  To get help and more information on how you can help click here.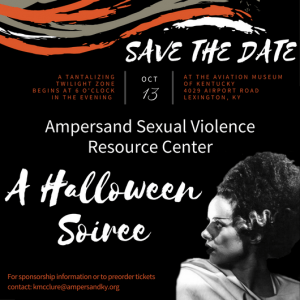 We also talked about their up coming Halloween Soiree on October 13th!
Your ticket includes entrance to the Aviation Museum, dinner by The Courtyard Deli, a living dead 80's dance party, access to the silent auction, and a complimentary tarot card reading by North Star Muse!
You will also get to see the spooky scene created by Halloween and a great deal on spirits sponsored by West Sixth Brewing & Old 502 Winery!
Please help us fill the airplane hanger with ghouls and ghosts! click here
---
Give Back Tuesday: CASA, Of Madison County 9/11
Last year there were 520 abused and neglected children in Madison County and these children often move from home to home, always changing schools and having a new social worker all of the time.  This morning we spoke with Victoria about the importance of being a volunteer for these kids.  If you've ever thought about being a volunteer now is the time.  They have a Volunteer training starting Sept 25th.   To get more info or sing up
click here
!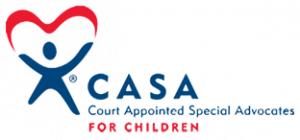 They've also got a really fun  Golf Scramble to benefit CASA of Madison County happening this weekend.
Click Here
to sign up!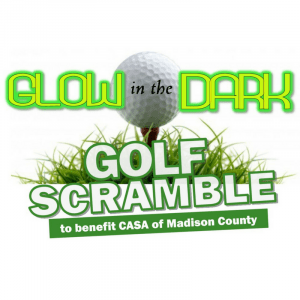 Victoria was also our guest DJ and she picked a few songs for us to play while he was on the phone with us
Destiny's Child- Say My Name
Katy Perry- Roar
Kelly Clarkson- Stronger
---
Give Back Tuesday: Kentucky Blood Center 9/4
It's Kentucky Blood Center's 50th anniversary, and they've been celebrating  it with a HUGE summer giveaway.  We spoke with Denise Fields from the blood center who explained how we can win this amazing car and all you have to do is donate blood.  That's it!!!!  So easy right?!  You have till this Friday to do so.
Donate soon—multiple donations mean multiple entries into the grand prize drawing. Click here to find a KBC donor center or blood drive, or call 800-775-2522.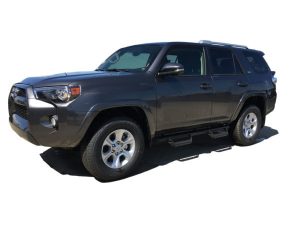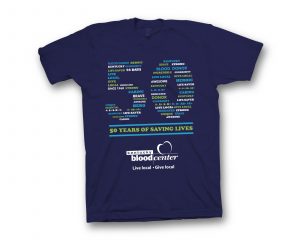 Denise was also our guest DJ and she picked a few songs for us to play while he was on the phone with us
Beyonce – Single Ladies
Kelly Clarkson- Because of You
Nsync- Bye Bye Bye
---
Give Back Tuesday: Special Olympics Kentucky 8/28
This morning on the show we talked with Mark Buerger from the Special Olympics Kentucky team!

We talked about the amazing 50 year history of the Special Olympics Kentucky Organization and all of the great events happening in the coming months.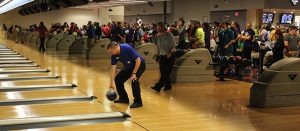 Marc talked about the upcoming bowling season and we found out that the bowling season is the BIGGEST sport that SOKY has!
The Special Olympics Kentucky Bowling season runs August through December. In August, more than 1,000 Special Olympics Bowlers begin their bowling season as they bowl weekly in order to improve their bowling skills and to obtain an accurate average. Any athlete who wishes to qualify for the State Bowling Tournament must participate in a sanctioned Area level Tournament. In order to qualify for an Area Tournament, he/she must submit a current average that includes at least 12 games.
Marc was also our guest DJ and he picked a few songs for us to play while he was on the phone with us
Maroon 5 – She Will Be Loved
Blink 182 – All The Small Things
Outkast – Hey Ya