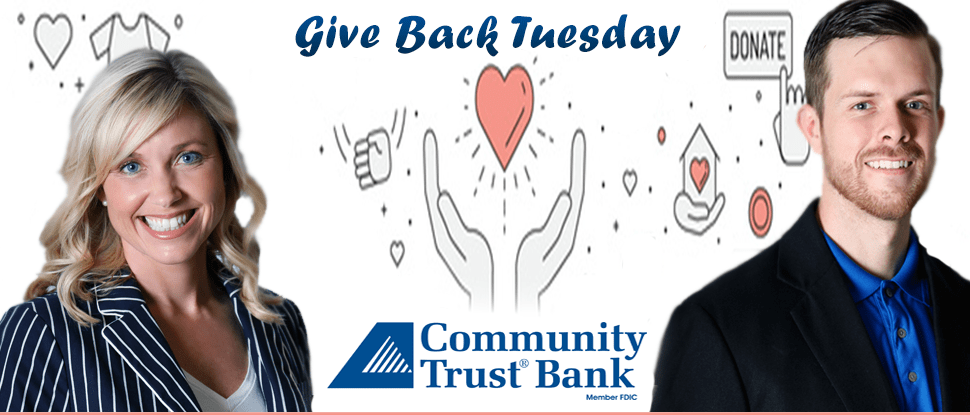 On Tuesdays, Mandy hosts a local nonprofit and shines the spotlight on the people in our community doing amazing things to help others. We'll make them a guest DJ and let them create their own 6 song playlist. To learn more click on the blogs below. Brought to you by Community Trust Bank, Building Communities, Built On Trust. Member FDIC. Equal Housing Lender.
If your organization would like to be featured on Give Back Tuesday, REGISTER HERE, and Mandy or Jimmy will be in touch so
---
Give Back Tuesday: Easterseals 10/16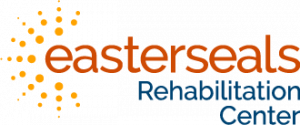 Today we spoke with Cindy from Easter Seals Kentucky Cardinal Hill. Easterseals provides opportunities for people of all ages with a range of disabilities to achieve their full potential. From therapy and early intervention services, to camps and employment placement, Easterseals helps children and adults with disabilities, caregivers, veterans and seniors be at their best as they live, learn, work and play.
Easter Seals Cardinal Hill is a 501c3 organization, which supports adaptive recreation and promoting healthy active lifestyles for people with physical disabilities through education, exposure, and fun experiences throughout the community.
Join Easter Seals at their annual Pumpkin Run 3k to benefit Easter Seals Cardinal Hill Adaptive Recreation. The race will be held October 27, 2018 at 9:30 am at Wellington Park. There will be several family fun activities, including pumpkin pie at the finish line, a costume contest for all ages, trick or treating, and more! Join in on the fun and help raise money and awareness for Easter Seals adaptive recreation programs by registering here

.
---
Give Back Tuesday: Susan G. Komen 10/9
Today we spoke with Ally from Susan G. Komen Kentucky.
Susan G. Komen's mission is to save lives by meeting the most critical needs in our communities and investing in breakthrough research to prevent and cure breast cancer.Komen Kentucky is a local non-profit organization dedicated to combating breast cancer. Up to 75% of the organization's net proceeds fund programs and grants to local hospitals and community organizations that provide screenings, diagnostics, treatment support, education and survivorship programs for undeserved women and men in Kentucky and southern Indiana. The remaining 25% raised in our community is contributed to Komen's global research program.The Lexington Race for the Cure is the signature fundraising event for Komen Kentucky. Thousands of people from across the region participate in the annual 5k run/walk , 1-mile family walk, and breast cancer survivor parade. The Race for the Cure will be on  Saturday October 27, at the Robert Stephens Courthouse Plaza.  New to the race this year, every registered participant will receive a commemorative medal! If you're interested in participating,
register here.

---
Give Back Tuesday: Saint Joseph Hospital Foundation 10/2
The Saint Joseph Hospital Foundation will be hosting their fourth annual
Yes, Mamm! 5K
on Saturday, October 13th. Your support will provide free mammography screening and diagnostics to under insured patients. Every dollar raised will support Yes, Mamm! programs statewide.
The Yes, Mamm! 5k is a great family event and time to honor loved ones. The Saint Joseph Hospital Foundation will be giving away cash prizes, medals, ice cream, a hot lunch, and more! Last year the 2017 Yes, Mamm! 5K had a crowd of over 450 people that helped raise nearly $30,000! If you're interested in participating, register and help give back to your community
here
.
Yes, Mamm! donors have saved lives by helping over 1,500 patients and are on pace to complete over 500 mammograms this year!
---
Give Back Tuesday – The YMCA of Central Kentucky 9/24
The YMCA is a dynamic association of men, women and children joined together by a shared commitment to nurturing the potential of kids, promoting healthy living and fostering a sense of social responsibility. They believe that lasting personal and social change can only come about when we all work together to invest in our kids, our health and our neighbors.
100% of all donations go directly toward providing life-changing experiences that will have a meaningful, enduring impact right in our Central Kentucky community.
Because their mission is to serve ALL people, financial assistance is made available to any individual or family who wants to participate in a YMCA program or activity but who cannot afford the fee.
For more information on programs offered click here.
---
Give Back Tuesday:Ampersand Sexual Violence Resource Center  9/17

We spoke with Taryn who told us that the focus of Ampersand is to support folks who have been impacted by violence, and to engage the community in changing rape culture. They hope that their mission is as meaningful to you as it is to them.  To get help and more information on how you can help click here.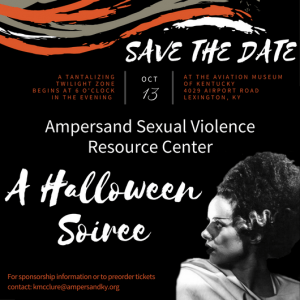 We also talked about their up coming Halloween Soiree on October 13th!
Your ticket includes entrance to the Aviation Museum, dinner by The Courtyard Deli, a living dead 80's dance party, access to the silent auction, and a complimentary tarot card reading by North Star Muse!
You will also get to see the spooky scene created by Halloween and a great deal on spirits sponsored by West Sixth Brewing & Old 502 Winery!
Please help us fill the airplane hanger with ghouls and ghosts! click here
---
Give Back Tuesday: CASA, Of Madison County 9/11
Last year there were 520 abused and neglected children in Madison County and these children often move from home to home, always changing schools and having a new social worker all of the time.  This morning we spoke with Victoria about the importance of being a volunteer for these kids.  If you've ever thought about being a volunteer now is the time.  They have a Volunteer training starting Sept 25th.   To get more info or sing up
click here
!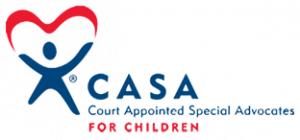 They've also got a really fun  Golf Scramble to benefit CASA of Madison County happening this weekend.
Click Here
to sign up!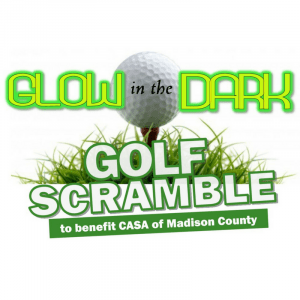 Victoria was also our guest DJ and she picked a few songs for us to play while he was on the phone with us
Destiny's Child- Say My Name
Katy Perry- Roar
Kelly Clarkson- Stronger
---
Give Back Tuesday: Kentucky Blood Center 9/4
It's Kentucky Blood Center's 50th anniversary, and they've been celebrating  it with a HUGE summer giveaway.  We spoke with Denise Fields from the blood center who explained how we can win this amazing car and all you have to do is donate blood.  That's it!!!!  So easy right?!  You have till this Friday to do so.
Donate soon—multiple donations mean multiple entries into the grand prize drawing. Click here to find a KBC donor center or blood drive, or call 800-775-2522.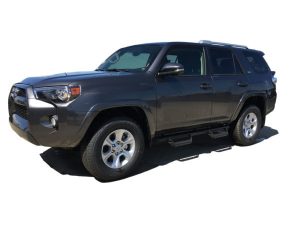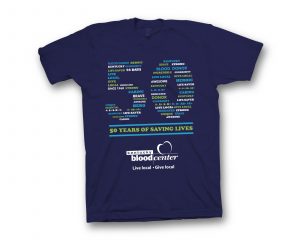 Denise was also our guest DJ and she picked a few songs for us to play while he was on the phone with us
Beyonce – Single Ladies
Kelly Clarkson- Because of You
Nsync- Bye Bye Bye
---
Give Back Tuesday: Special Olympics Kentucky 8/28
This morning on the show we talked with Mark Buerger from the Special Olympics Kentucky team!

We talked about the amazing 50 year history of the Special Olympics Kentucky Organization and all of the great events happening in the coming months.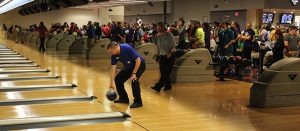 Marc talked about the upcoming bowling season and we found out that the bowling season is the BIGGEST sport that SOKY has!
The Special Olympics Kentucky Bowling season runs August through December. In August, more than 1,000 Special Olympics Bowlers begin their bowling season as they bowl weekly in order to improve their bowling skills and to obtain an accurate average. Any athlete who wishes to qualify for the State Bowling Tournament must participate in a sanctioned Area level Tournament. In order to qualify for an Area Tournament, he/she must submit a current average that includes at least 12 games.
Marc was also our guest DJ and he picked a few songs for us to play while he was on the phone with us
Maroon 5 – She Will Be Loved
Blink 182 – All The Small Things
Outkast – Hey Ya