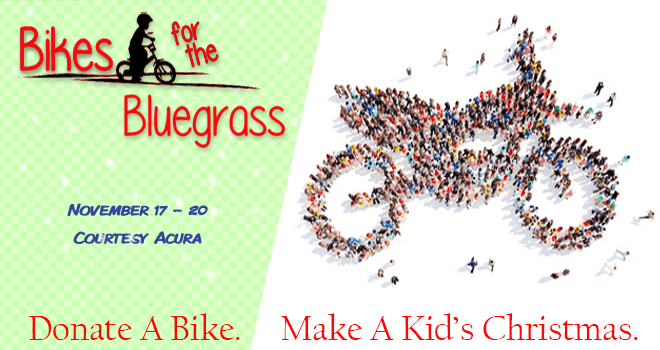 Your donation of a bike to Bike's For The Bluegrass, will make all the difference this Christmas.  Our Fayette County Firefighters will make sure it finds a deserving home. And that it is well loved, and well used, for years to come.
Let's make this the best Christmas ever for a young child or teenager.   After all, the true spirit of the season is knowing you've brought happiness to another.

We're looking forward to seeing YOU, November 17th through November 20th at Courtesy Acura on Nicholasville Road.
---
Special thanks to this year's sponsors:  The Fayette County Firefighters.  The Bluegrass Cycling Club.  Courtesy Acura.

Community Trust Bank.
PODS. Northside RV. Sunbelt. Here's Your Sign. TapSnap and Critter Control.