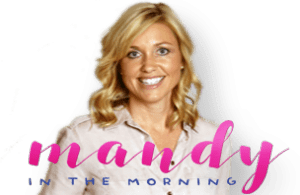 Panama City, Florida, native Mandy Williamson started her career as a college intern at her hometown radio station.  It was just a matter of time before her fun and upbeat personality was noticed by the station's listeners and she quickly moved up to hosting her own morning show.  After eight great years at the station, Mandy decided to take her career to the next level.  And with some gentle nudging from her Kentucky native husband, Eric, she chose YOUR 106.3 as her next radio home.
A big thanks to Tops Magazine for the awesome write up!  Get to know all about Mandy and why she came to Lexington HERE.

---
Mandy's Blog
Are you a left lane driver?   This video is a must watch!!! The world would be a better place if everyone would only use the laft lane to pass.  Thoughts?